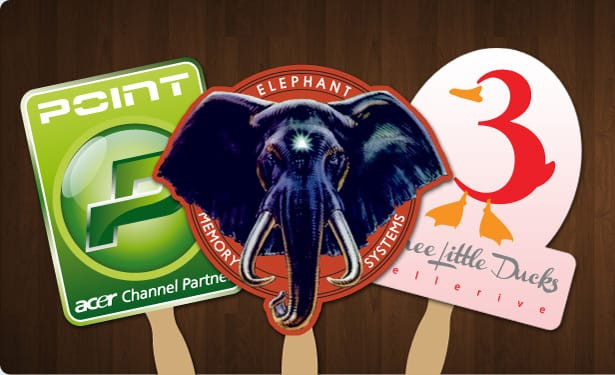 When you think of promotional items for your business, organization or group, hand fans are the first thing that comes to mind, right? Colorful, economical and hard to miss, they're sure to be at the top of everyone's promo giveaway list, right? Right?
OK, maybe not. Hand fans are not exactly the most exciting product around. But consider - all the attributes listed above are why they SHOULD be high on your list of promotional products.
Let's take them one at a time. Start with colorful. Hand fans can be printed in bright, bold colors that make your message stand out. If you want to promote a candidate or issue, hand fans from Handfans4Less are a great way to get your message on TV. Cameras love a bright, colorful image that gets a point across visually. For political campaigns, hand fans are an unbeatable asset.
Conversely, custom hand fans also can be used to promote a business with dignity and understatement. Many businesses, for example, furnish hand fans free to churches and other houses of worship. These fans often feature a religious image on the front and contact information for the donating business on the back. They reach an appreciative audience in a respectful, unobtrusive way. The low cost of hand fans makes them a cost-effective giveaway item with maximum impact.
Hard to miss? You bet. Why else do you think American Idol fans wave them around on camera to support their favorite contestants? Think of hand fans as miniature billboards showing your message.
If you're considering promotional hand fans for any purpose, HandFans4Less is your best source. We offer outstanding service, unbeatable pricing and only top-quality fans you can distribute with pride. Your satisfaction is our Number One priority!