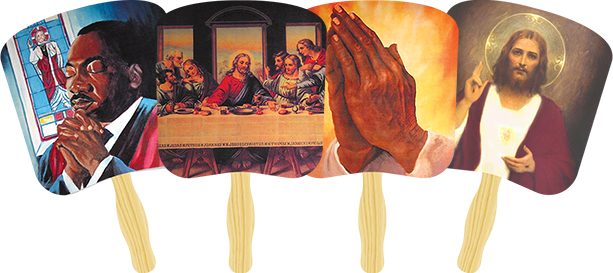 When you need church hand fans, count on HandFans4Less.com for the best fans , the lowest prices and the finest customer service. We've been crafting first-rate custom church fans for 15 years. Our fans are perfect for indoor services or outdoor events such as homecomings, holiday services and weddings.
Religious hand fans have long been popular in houses of worship of all types worldwide. Choose from our broad selection of stock shapes, or select a custom shape.
Originally, church hand fans were just about the only way to stay cool in church on hot summer days. They provided a quiet way to maintain a semblance of comfort during a long service. While the advent of air conditioning has certainly reduced their necessity indoors, they're still popular for many outdoor activities.
We print our custom church hand fans on 16-point C1S coated board stock for single-side printed fans. We print two-sided fans on C2S board stock, and we print both using state of the art lithography. All of our fans feature an 8" basswood handle securely glued in place. The result is fans with outstanding image quality that your congregation will be proud to use and display.
At HandFans4Less, we're dedicated to providing you with first rate church fans that your congregation will appreciate. As noted, we offer a variety of stock shapes and images, or you can design your own. Our stock fans feature a choice of both religious and secular icons appropriate for church fans.
Every church fan we sell must meet our high standards. We inspect each one before we ship your order. And like everything else we sell, we stand behind our church fans with our 100% Satisfaction Guarantee. We're not satisfied with your order until you are.
Ready to find out more? Just fill out our no-obligation Free Quote form, email us at [email protected] or call toll free at 800-848-0076 . We're ready to serve all your requirements for custom church hand fans!
Religious Hand Fan Options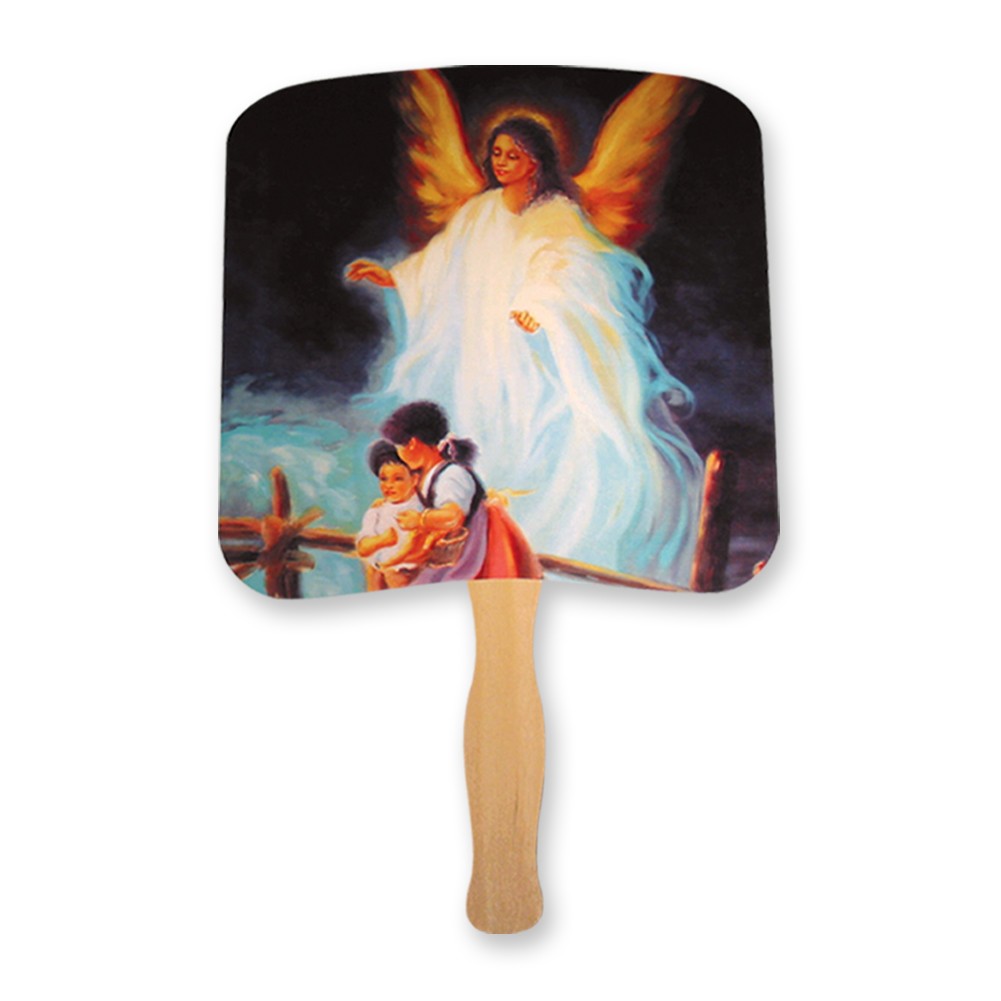 BL-7930-1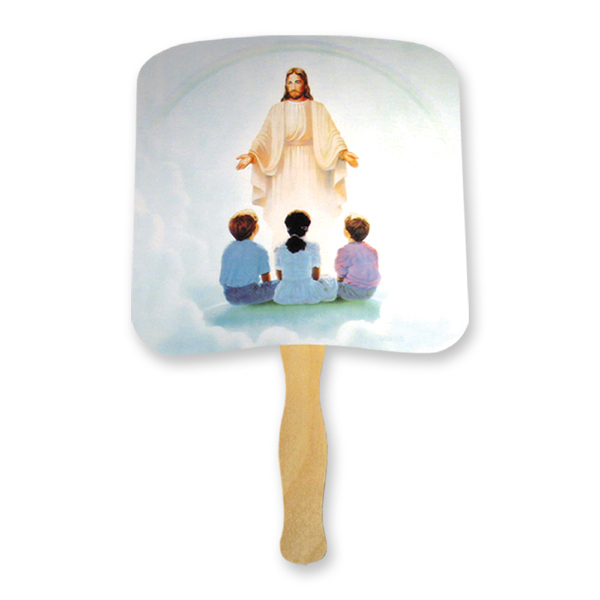 BL-7930-2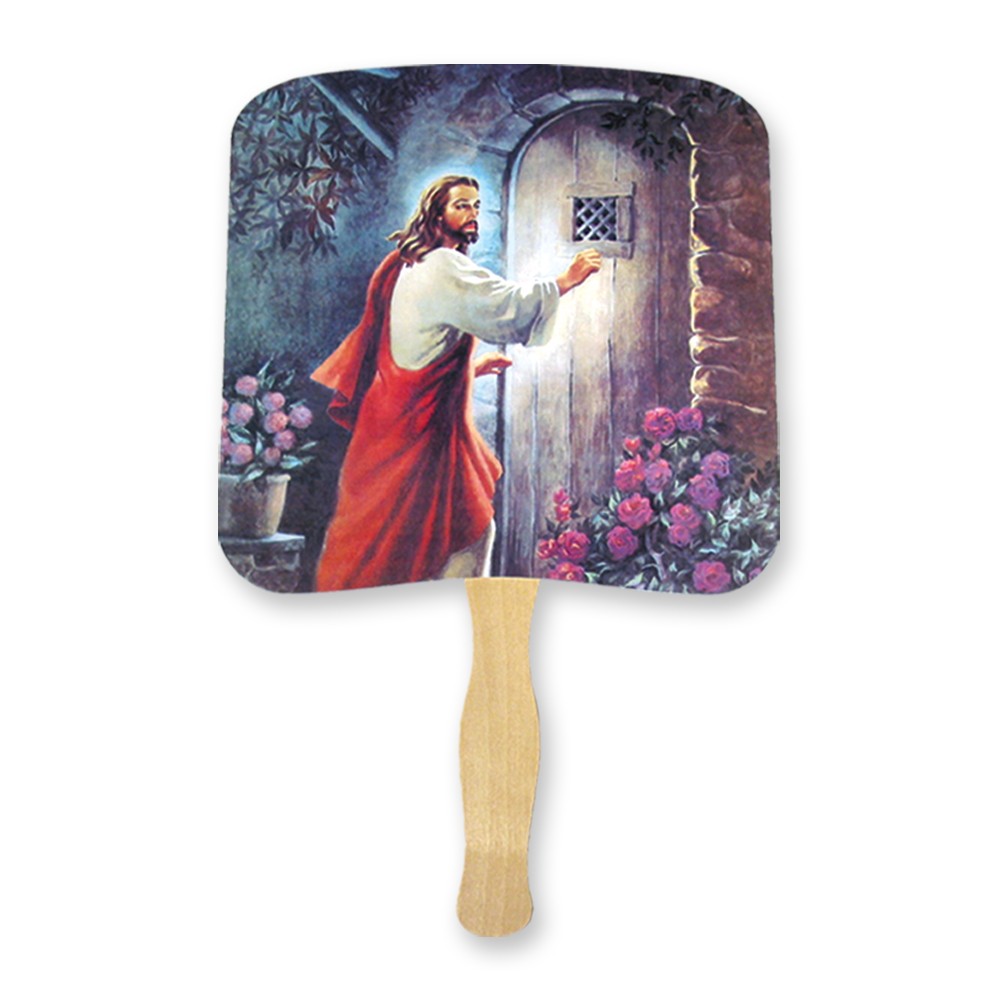 BL-7930-3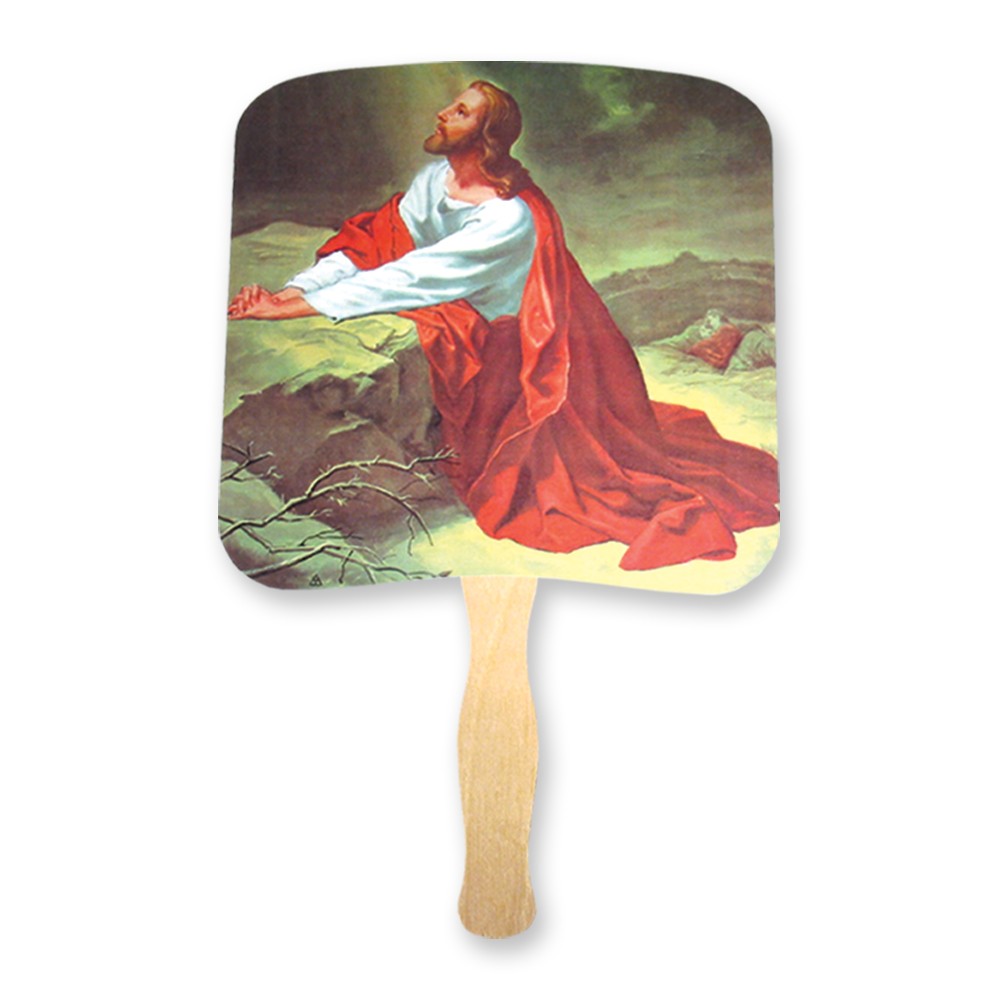 BL-7930-4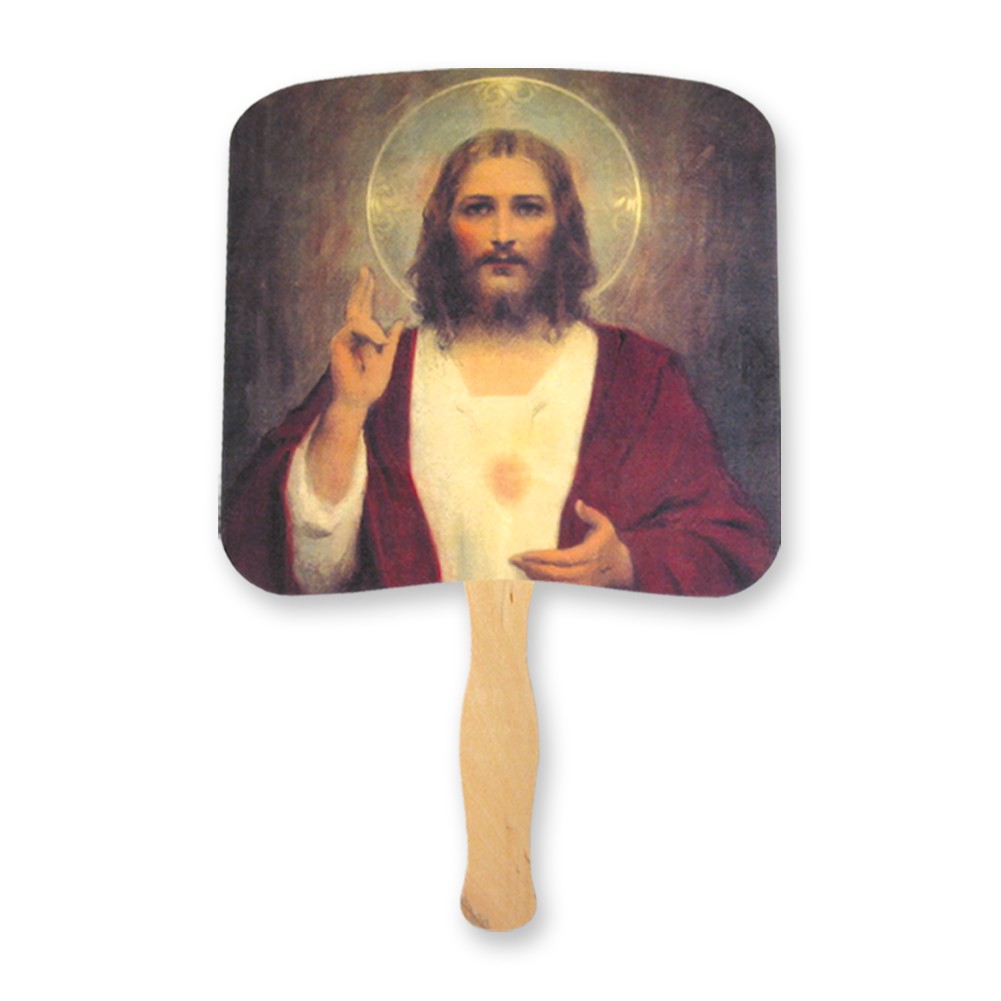 BL-7930-5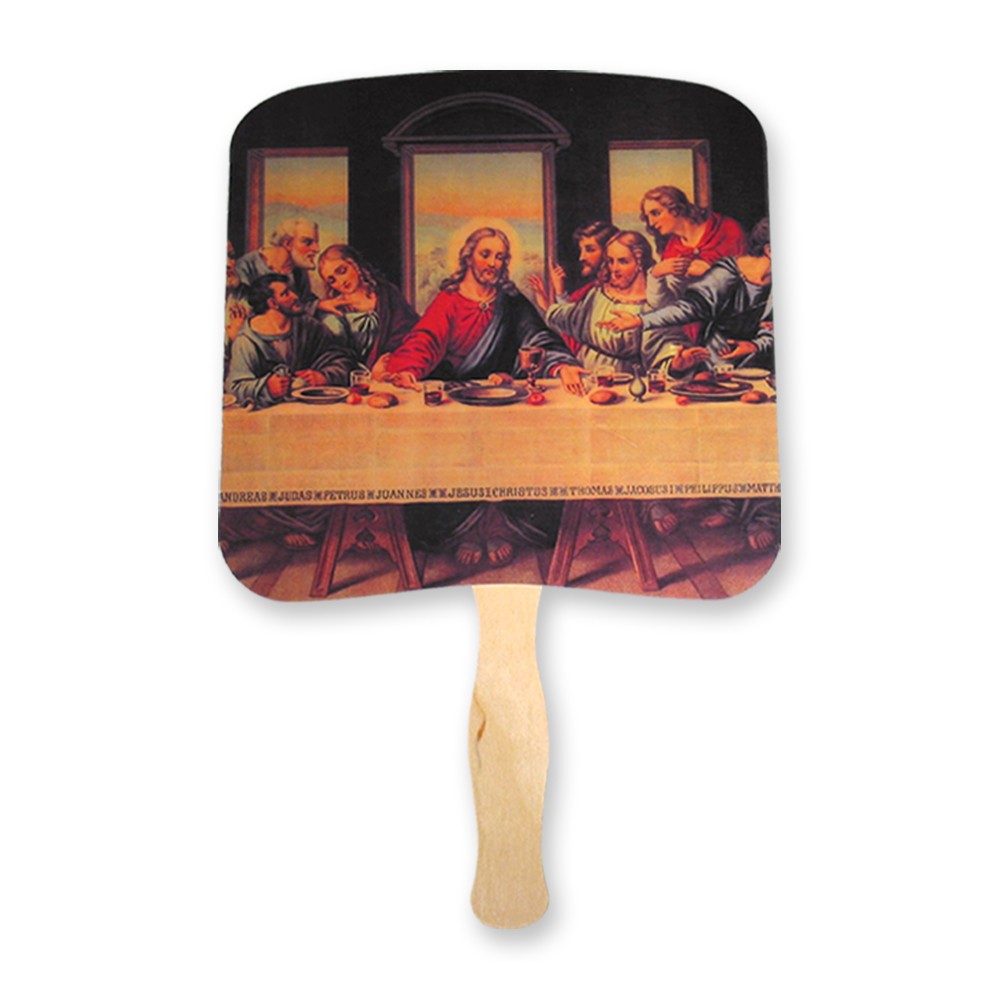 BL-7930-6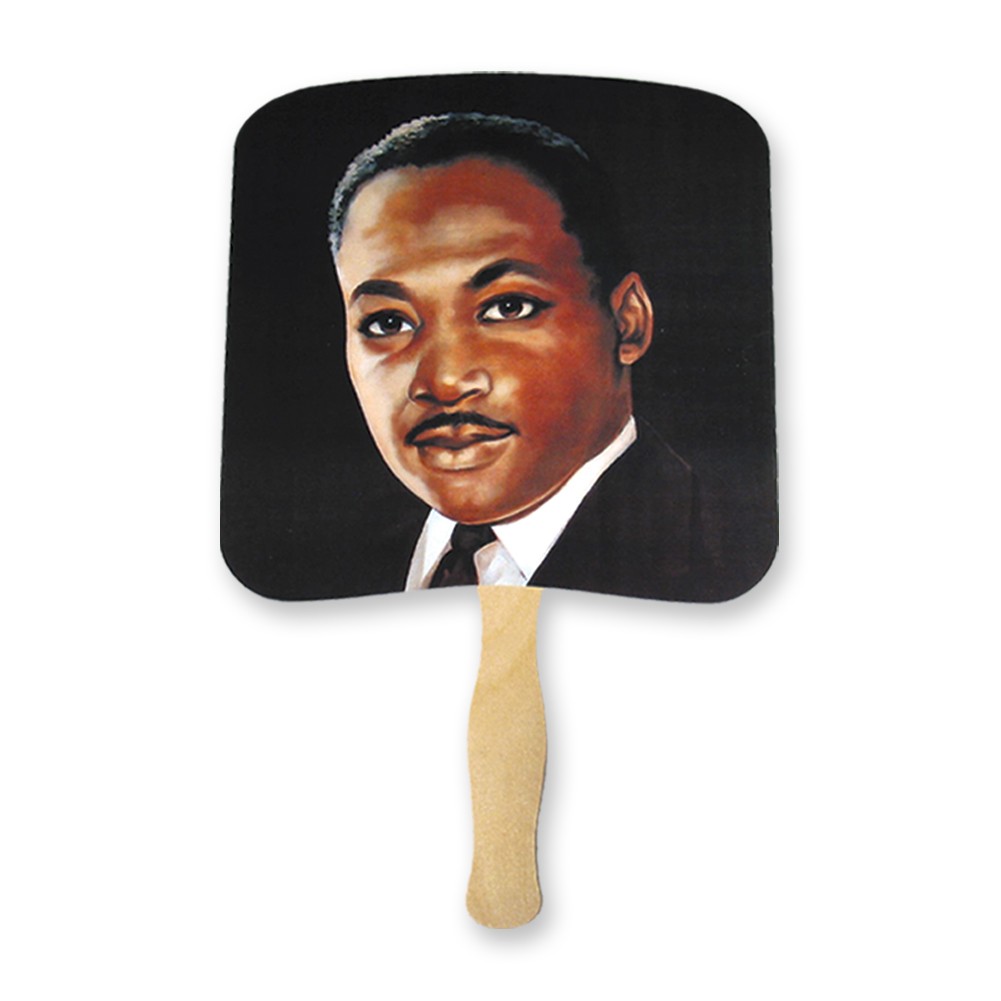 BL-7930-7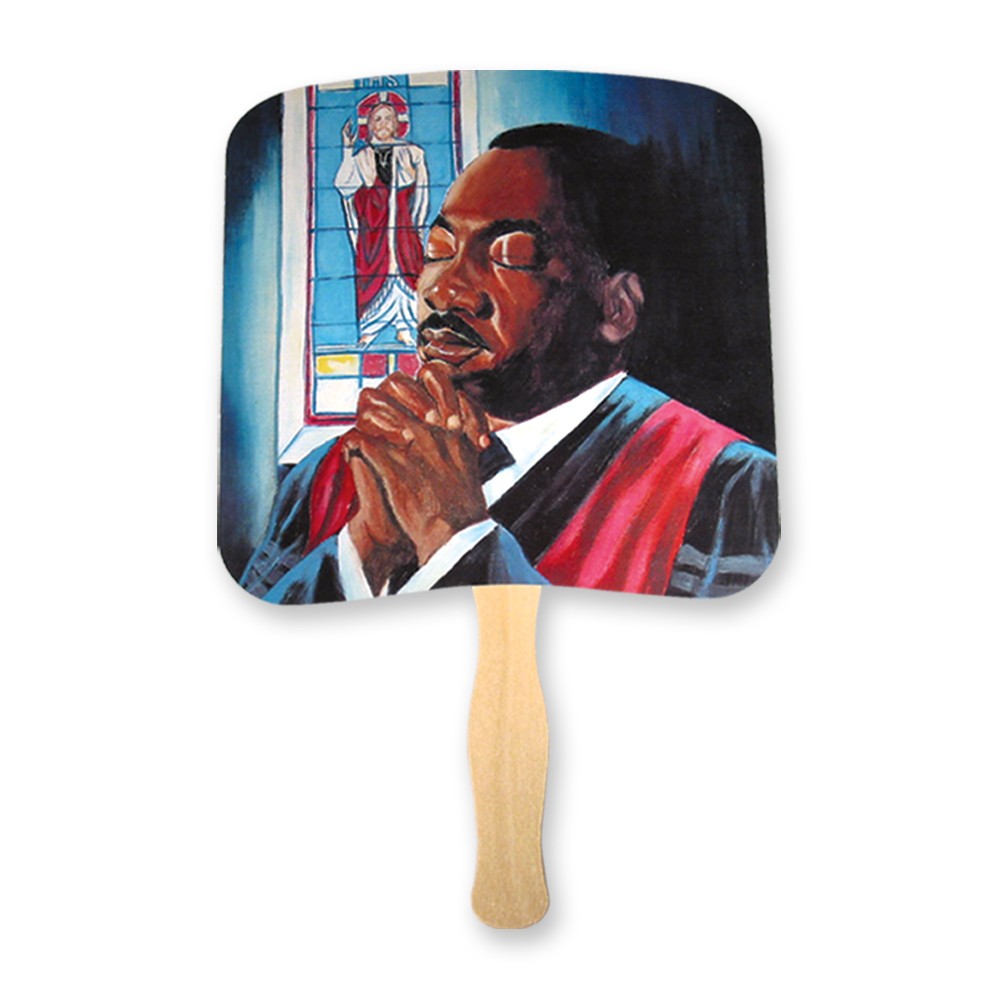 BL-7930-8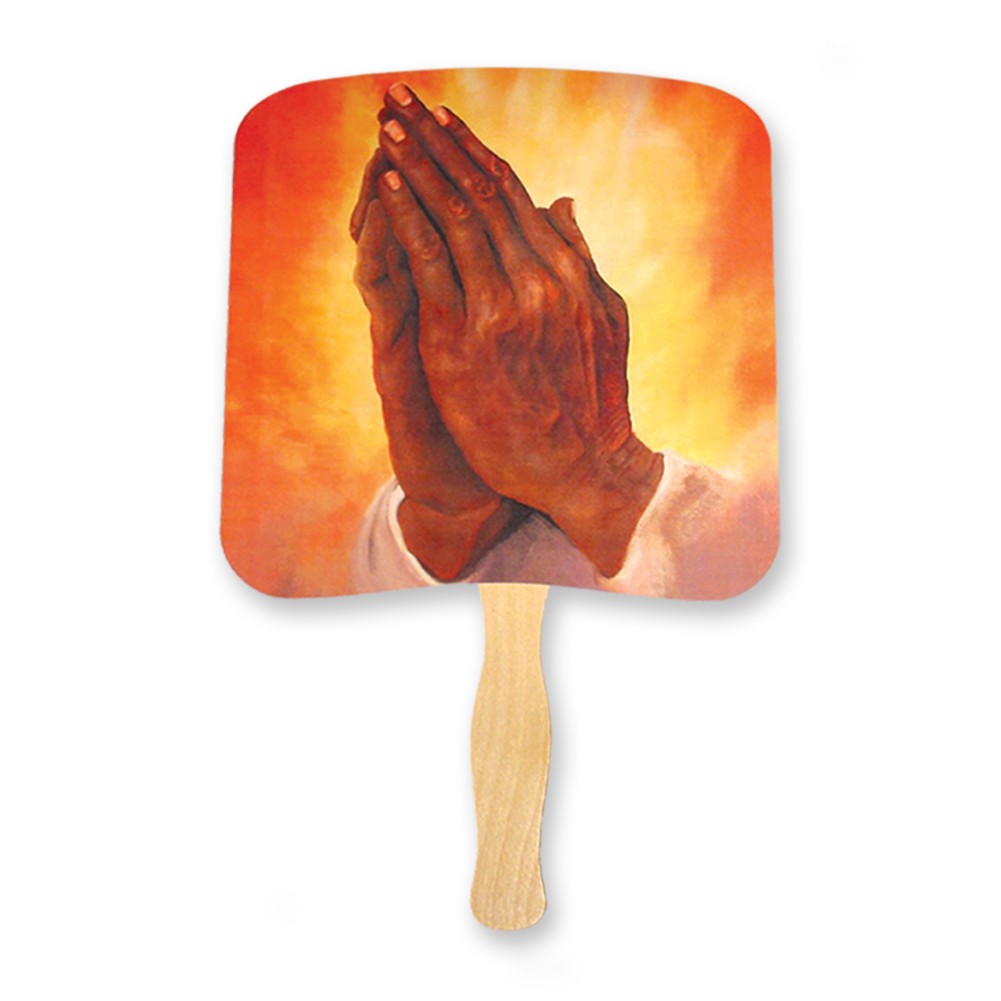 BL-7930-9
Religious Hand Fan Prices
(Handle can be seen on reverse side)
The running church hand fan charges shown below include printing any one standard PMS color on a white background. For each additional imprint or background color, add one plate charge of 35.00 and one additional color running charge as shown below.
| Quantity | 250 | 500 | 1000 | 2500 | 5000 | 10,000 | +10,000 |
| --- | --- | --- | --- | --- | --- | --- | --- |
| Stock (single 8"x8") | $0.76 | $0.54 | $0.43 | $0.40 | $0.38 | $0.36 | CALL |
| **Additional Color / Second Side | $0.32 | $0.16 | $0.09 | $0.06 | $0.04 | $0.04 | CALL |
Get started with your order!
Fill out our free quote request form for an estimate, or to start your order.
For over-the-phone service, call (800) 848-0076,
Or email [email protected] for more information.